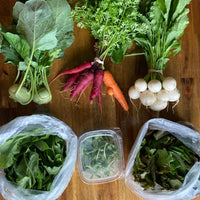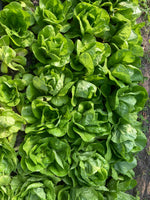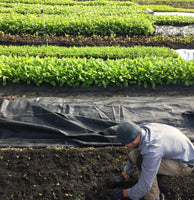 Our Farming Practices
We are a small Market Garden on the Northside of Jacksonville, Florida. Everything we sell is grown right here on our 3 acre family farm. We grow salad mixes, greens, seasonal veggies, microgreens, herbs, and occasionally flowers.
It is our aim to grow all of our produce using methods that are both good for the earth and good for you. Soil health is the basis of healthy plants and we strive to build up the life of our soil using methods such as compost, natural soil amendments, and cover crops. We NEVER use pesticides, herbicides, or synthetic fertilizers on our farm.
These practices all contribute to producing veggies that are super fresh, flavorful and nutritiously dense!
Contact us for more info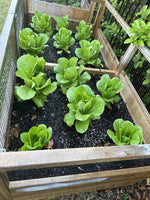 Garden Coaching
I offer Garden Coaching Services to help you prepare your own home garden space for the Fall. Winter/ Spring growing season here in North Florida. You can sign up for a free 15 minute phone consultation to see if my services would fit your needs.
Sign up for free 15 minute phone consultation